Fetichism for music, computers, books and clothes.

Berlin, Deutschland København, Danmark.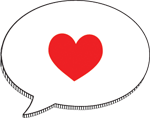 http://soundcloud.comrros3

Get this widget →

things i write here are released with the following license:
le cassate che scrivo qui sono pubblicate sotto la
licenza indicata qui su.
All the music posted comes from somewhere on the net, where it is
legally
accessible. If you are the copyright holder and don't want it here just mail me and it will be removed.
Tutta la musica qui, proviene da fonti
legali
di internèt. Se sei il titolare dei diritti e non vuoi che sia qua, scrivimi una mail.